Step back to a more genial, relaxed time...
---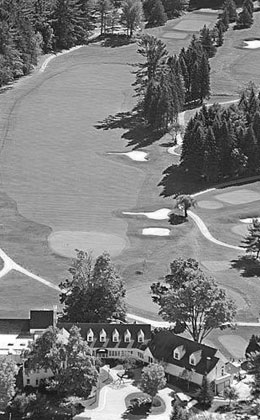 The Course
Lake Sunapee Country Club, built in the 1920's for affluent summer residents, retains the classic ideal of a gracious country golf club. The serene rural setting with sweeping mountain views provides a magnificent backdrop for golf, dining and the perfect wedding or social gathering.
Designed by the legendary Donald Ross, America's foremost golf course architect, this marvelous, uncongested golf environment offers exceptional play for expert and novice alike. Long considered by many as one of the finest championship courses in New England, golfing legend Gene Sarazen made LSCC his summer course for many years.
Although LSCC is a Private Club, we welcome visitors and vacationers to play on a limited basis. Appropriate golf attire is required. This includes a collared shirt and dress pants or shorts. Jeans, tee shirts, tank tops or swimwear will not be allowed.
Come for golf, dining, your dream wedding or as part of our private Membership family. Everyone is welcomed with the same relaxed, gracious manner that makes you and your guests feel appreciated and at home!
---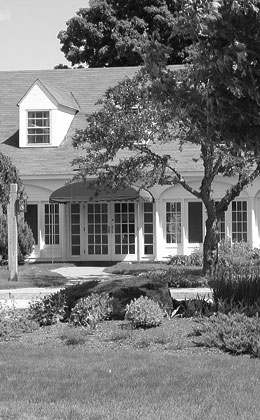 The Club
Our rich heritage began in the 1920's as the result of several converging elements: the affluence of the day, an increasing interest in the game of golf, an ideal natural setting and the world's foremost golf architect - Donald Ross. Early in May 1927, a group of summer and local residents met at the New London town library to form a new, high quality golf course. Donald Ross, then at the peak of his career, was a natural choice for architect. Of seven possible sites, Ross selected the present location because of its superior soil, intriguing terrain and unsurpassed scenic quality. The first nine holes of the top grade course were completed in 1928. A year later, with the addition of the second nine holes, LSCC joined the ranks of the best courses in New England.
Despite the crash of 1929, Lake Sunapee Country Club survived as a private facility through the 1930's. The World War II era ended the club's private status when it was acquired by Henry Homan, the professional since the club's founding. Today, the Homan family continues to carry on a half-century of tradition acting as caretakers for one of the world's best Donald Ross courses.
The arrival of the 21st century found LSCC completing an extensive improvement plan for the course. Under the guidance of architect and Ross design expert Ron Forse, many of the original Donald Ross features were restored and adapted for contemporary play. The successful melding of the old and new has been exceptional.
---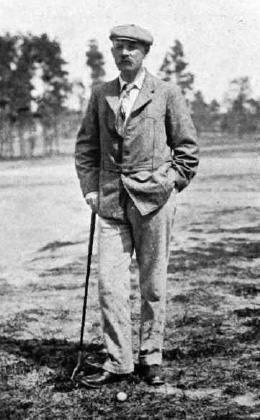 Donald Ross
Mention the name Donald Ross to a golf aficionado and watch their eyes light up. Offer them a chance to play a Ross course and they'll run for their clubs. Called a "creative genius" from no less an authority than Jack Nicklaus, Donald Ross is recognized as the 'Father of American Golf Course Architecture' and was a founding member and honorary president of the American Society of Golf Course Architects.
Donald Ross arrived in Boston from his native Scotland in 1899, commissioned to build his first American commission - Oakley Golf Club. His reputation for elegant courses - challenging but fair - quickly grew. By the time of his death in 1948, Ross had over 400 designs to his credit including his masterpiece: Pinehurst No. 2 in North Carolina. Ross held a clear and distinct vision of how to play the game offered in his famous "test":
"...long and accurate tee shots, accurate iron play, precise handling of the short game and consistent putting. These activities should be called for in a proportion that will not permit excellence in any one department to largely offset deficiencies in any other."
Lake Sunapee is proud to rank among Ross's finest signature courses. Recent improvements carefully restored many LSCC's original Ross features including greens and bunkers. Those who enjoy pure, classic golf where design seamlessly melds with strategy will find is no better place to play.
---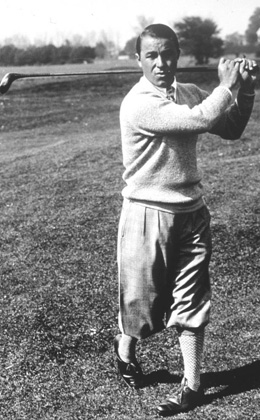 Gene Sarazen
Golf legend Gene Sarazen honored Lake Sunapee Country Club for many years by making this his summer course. Some still remember watching "The Squire", dressed in his trademark plus-fours, hitting long, beautiful shots straight down the first fairway well into his 80's.
Gene Sarazen was the winner of seven major golf championships - and the first golfer to win the Grand Slam: the Masters, US Open, British Open and PGA Championship. His famous 'shot heard round the world' at the 1935 Masters is still considered one of the best in the history of the game and continues to be talked about today.
In addition to his brilliant career on the course, Gene Sarazen is credited with revolutionizing the game by creating the sand iron (the first successful sand wedge type club). And many will remember him from his world travels as host of Shell's Wonderful World of Golf.
The Sarazen legacy continues at Lake Sunapee where Gene's grandson and great grandsons still play. Fans of "The Squire" will enjoy the wonderful memorabilia Gene's family has donated to the club proudly displayed in "Henry's" restaurant.